Missions and Projects
AEFE Accreditation
The accreditation issued by the French Ministry of National Education, Higher Education and Research certifies the compliance of teaching with the requirements, programs, educational objectives and organizational rules of the French education system.
Continuity
French schools : Lycée Franco-Allemand de Freiburg, Collège des Missions de Blotzheim, Don Bosco de Landser and other public secondary schools in Hegenheim or Saint-Louis.
Bilingual or International schools of Basel : ISB or SIS
Swiss public school in the Canton of Basel
Direction & administration
Daycare section
Educatrices :
Laura GEISS (germanophone)
Anne-Laure ESPELMANN (francophone)
Auxiliaires de puériculture :
Elodie BOEGLIN
Audrey FLORIDA
Preschool section
Enseignants & aides maternelles :
Tout-petits : Sylvie BASSOU, Carine HAGIST
Petits : Sophie JENN, Sophie MASSERDOTTI
Moyens : Céline KERN, Annick SPRINGINSFELD
Grands : Eliette CUCHE, Alexandra BRAUD
Cours d'Allemand :
Christine LIENART
Mélanie NIGLIS
Elisabeth RHEINGRUBER
Cours de Musique :
Aurore BREUILLOT
Surveillance, Cantine
et Entretien :
Véronique BENADDI
Jean-Pierre PESSOTTO
Jessica PFLIMLIN
Morgane TIRELLI
Fatma TURKMEN
Elementary section
Enseignants :
CP : Dominique LERY
CE1 : Valérie MULLER
CE2 : Christine LIENART
CM1 : Franck NILLY
CM2 : Florence CAUSSIN
Enseignants d'Allemand :
Antje GHANAM
Mélanie NIGLIS
Elisabeth RHEINGRUBER
Enseignants d'Anglais :
Nathalie MONTREUIL
Sheena PRUNTY
Cours de Musique :
Aurore BREUILLOT
Chef de choeur :
Franck NILLY
Cuisinier :
Patrick BERKOVITS
Surveillance cantine :
Martine FERRER-CASTILLE
Carole GUILLOT
Mélanie NIGLIS
Anne ZUSSY
Committee of Société de l'Ecole Française de Bâle, elected on Mai 31, 2018
Président :
Eric PICOUX
Vice-Président :
Cédric ANDRÉ
Secrétaire :
Laurie HEINRICH
Trésorier :
Tristan MAILLET
Membre :
Stephan K Werner
Représentant du conseil des parents :
Sonia REGENASS
Membres de droit :
M. Alain STERBIK, Consul Général de France à Zürich
Mme Carine DELPLANQUE, Conseillère de Coopération et d'Action Culturelle
Mme Anne-Marie MAIRE, Inspectrice d'Académie, Directrice des Services Départementaux de l'Education Nationale du Haut-Rhin
Parent Council, elected on October 8, 2021
Représentant du conseil des parents :
CAYET Laurent
Membres du conseil des parents : 

MENSOURI Widad

PONTON Anne
Management Committee
The Committee is elected in the General Assembly for two years.
Responsibilities
Representation of the association
Administrative and financial management
Implementation of decisions taken
Convening and organisation of the General Assembly
School Council
The school council, on the proposal of the school director :
vote on the school's rules of procedure,
establishes the project for the organization of the school week in accordance with the regulations in force,
within the framework of the development of the school project with which he is associated, gives any opinion and presents any suggestions on the functioning of the school and on the questions concerning the school's life.
The school council is represented by :
the school principal, president of the board, teachers, parents' representatives, elected for one year at the beginning of the school year by a vote of all parents.
Founded in 1884, Ecole Française de Bâle is the only school in the canton approved by the Agence de l'Enseignement Français à l'Etranger (AEFE) and is also controlled by the Basel-Stadt Ministry of Education and the Strasbourg Academy.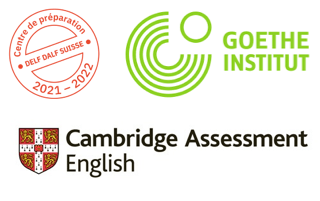 How to become a donor?
EFDB is a private and associative institution.